Corporate Event DJs in Miami, Florida
Corporate events are usually that well-deserved holiday party, family day or large-scale conference you hold a few times a year that are meant to bring a breath of fresh air into the work environment and cause camaraderie among employees. While that's the idea, it doesn't always pan out but one way to ensure that your next corporate event is a success is to hire a corporate event DJs in Miami, Florida who specializes or has had experience with corporate events. You may think that your iPod's (do people still own those?) playlist or cousin Jeff will do just as well but hear us out on four good reasons you should hire a corporate event DJ:
1. The entertainment value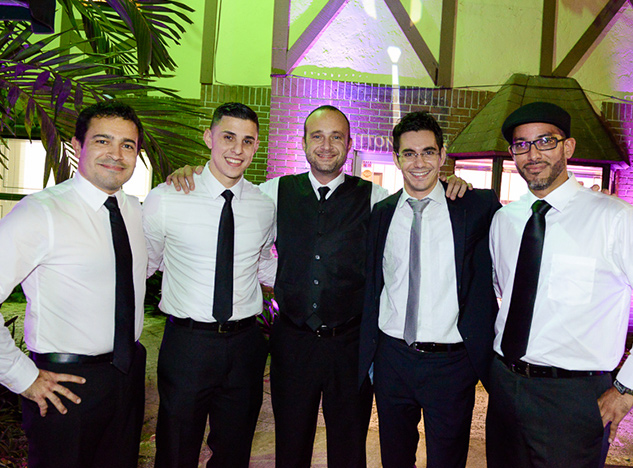 When booking a DJ for a corporate event you expect them to liven up the atmosphere and keep the masses entertained while playing appropriate music at suitable times and noise levels. If you pay cheap or not at all—did we mention the iPod or your cousin Jeff?—expect such in entertainment. Professional DJ's are able to read the crowd when selecting what to play, have a massive music library from which to choose from and are able to seamlessly transition to help keep a consistent flow throughout. Moreover, they're just more fun to have and will interact well with clients and guests alike.
2. Aesthetics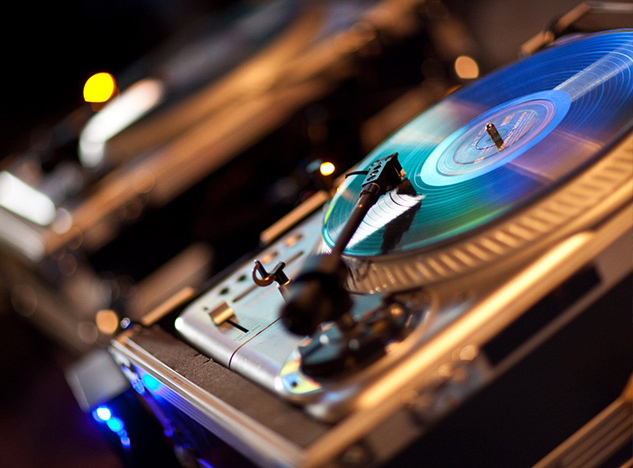 Let's face it, a well-equipped DJ booth and professionally dressed DJ really does make the difference for how highly your event is held. A mediocre DJ may setup their laptop and some speakers leaving the wiring naked for all to see and making the stage or their area feel bare and dull. A professional corporate DJ may setup their laptop, speakers, a booth cover, Lycra covers for the speakers and even some lighting to really add some pizzazz to their area which only adds to the ambiance of your event. In other words, it looks a lot better and your employees will notice. Whether you want to add some fun and vibrancy or class and professionalism, corporate DJ's can do that for you.
3. Keeping it organized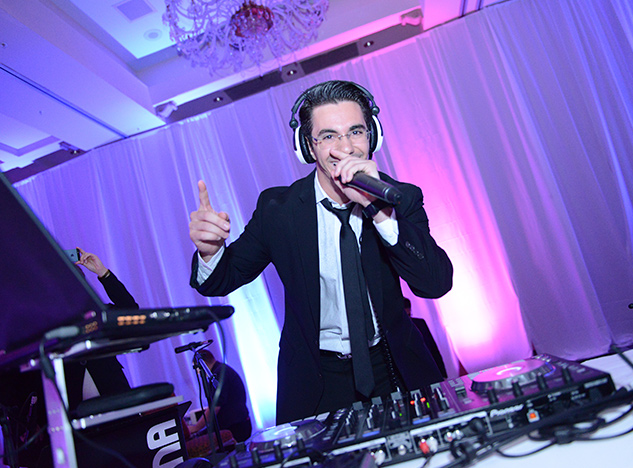 Corporate event DJs in Miami, Florida don't just DJ nowadays; they also serve as professional MC's that can help keep your timeline in order. They are experts at following schedules and can assist you in making sure everything gets done. Whether you need an announcer to coordinate speeches, presentations and awards or just to tell your employees when dinner is served and where the bathroom and bar are located, DJ's will take care of it. They will also arrive and leave in timely manners and any professional DJ will ask and know what is and isn't proper while at the DJ booth such as when to eat or take a break.
4. Professionalism
If we haven't emphasized it enough, corporate event DJs in Miami, Florida are professional. Now this doesn't just mean they're experienced in mixing songs together and have their own equipment, it means they are punctual, act cordially with your employees and guests, can calmly take care of any issues that may arise with their equipment and are able to help you take hold of any situations occurring. If someone has a lack of experience with these events, it may not be best to hire them just yet and go for the DJ who specializes in this area. They may be a bit more costly, but when you need to make an announcement or need employees to evacuate the area due to an emergency or just notice that a speaker has blown but the DJ has replacements, you will be thankful you hired that corporate event DJ for your next event.
Contact Us
To check our availability, click the link below and we will email you within 24 hours guaranteed. For a faster response, you may call us directly at +1.855.524.8866.