Lighting for Corporate Events in Miami, Florida
The Magic of Lighting: Give Some Color to your Next Corporate Event
Lighting at corporate events is such a simple and yet brilliant idea that adds that oomph factor to your venue especially if you have minimal décor or a tight budget. Whether you're aiming for a classic and chic ambiance, professional and sleek or a vibrant and playful one, the addition of lighting or minimizing it can help elevate that. There are a variety of styles, patterns, colors and other options from which to choose so here are some of our suggestions:
LED Uplighting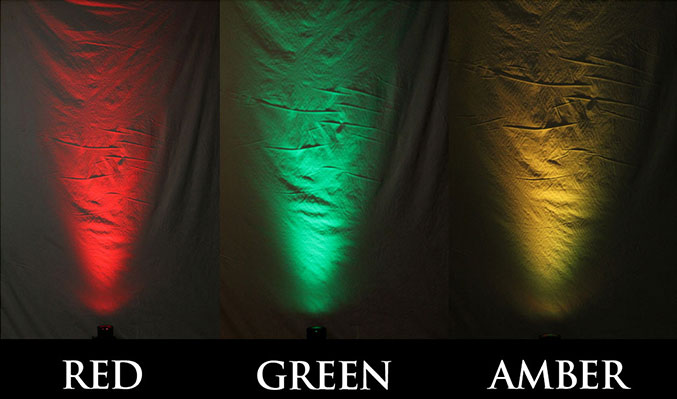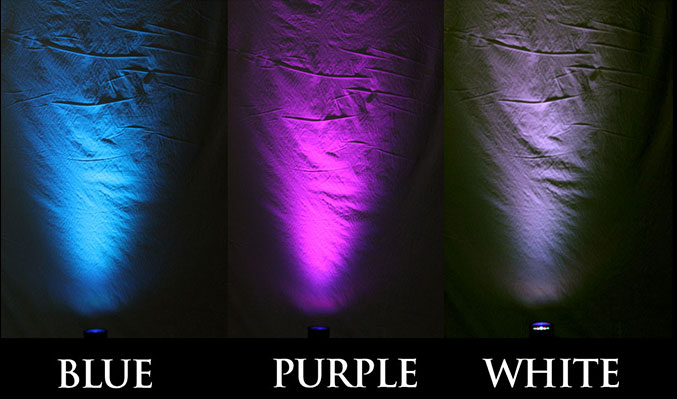 The most popular choice, LED uplights can turn an otherwise bland space into a sophisticated one with subtle perimeter lighting. If you are going to use a basic room or will not be investing much into smaller details, uplighting can help transform your corporate event's ambiance to into a creative one.
Gobo Patterns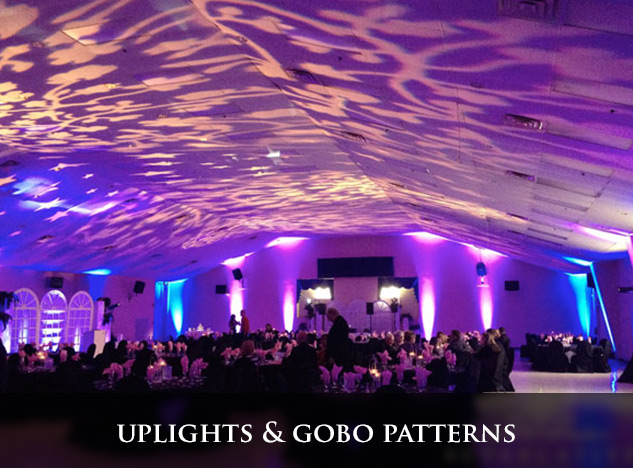 Gobos can add to both the artistry and prominence of your event whether you choose to decorate the space with an abstract pattern or your company logo. It helps that they can be placed to project onto any surface so it doesn't limit your chic design's ability or inhibit the promotion of your brand during the event.
Intelligent Lighting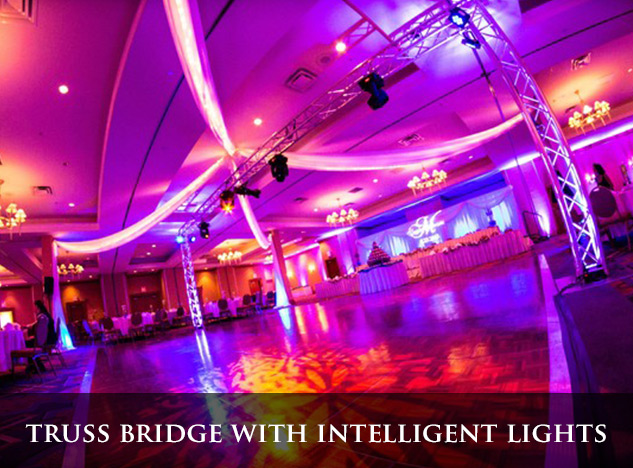 Because intelligent lighting has mechanical abilities it can produce amazing effects for the stage and dance floor area should you choose to have one. The varying colors and flashes can coincide with the music's rhythm bringing your event to life with a vibrant experience and adding some fun and flair to your otherwise professional setting. A light technician can control the light show effects and colors to coincide with the event's theme and timeline.
Pinspot Lighting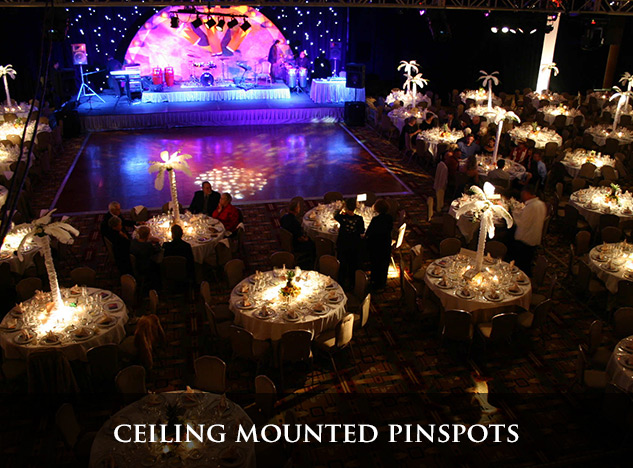 Pinspot lighting helps direct your guest's attention to certain aesthetics of your events theme or décor. These are more for emphasizing the effect of details such as centerpieces or company elements and helps separate between dark and light areas. These add another visual aspect to the corporate event space. These can also include moving spot lights during a speech or presentation that is controlled by a technician.
Light Towers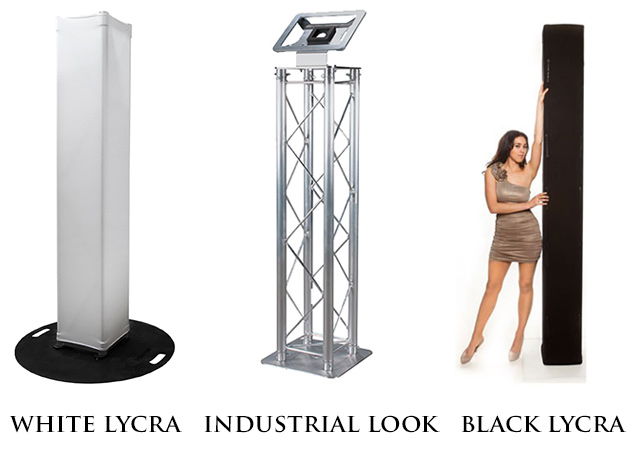 Light towers are like the icing on the cake; it just elevates the lighting décor's value. These are used to further enhance the overall look and impressiveness of the event stage and they are a must if you choose to have any form of moving head lights as we mentioned (e.g. a light show). These can be used independently however with just an uplight setup in the interior and can come with a white, black or clear cover for an industrial appeal.
LED Dance Floor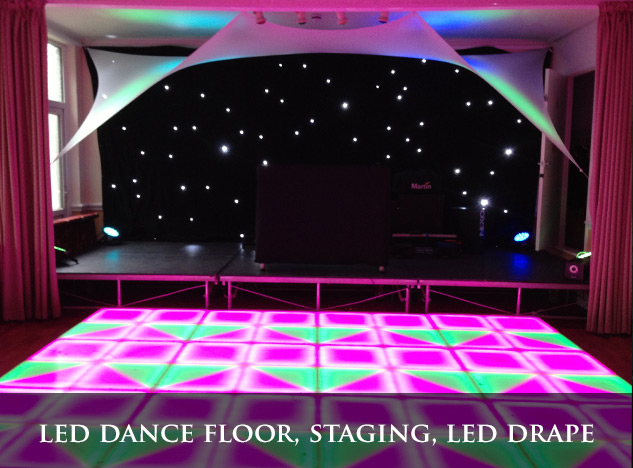 Similar to the light tower's effect, if you're looking for something that will completely light up the event and transform it into a lively atmosphere, an LED dance floor would do the trick. An onsite light technician can adjust the color according to your brand and company colors and create a custom light show based on the number of people dancing. The dance floor can be sound activated according to the beat of the music or dimmed down or put on blackout mode during speeches or when food is being served.
Other lighting (bistro lights, backdrops and lanterns)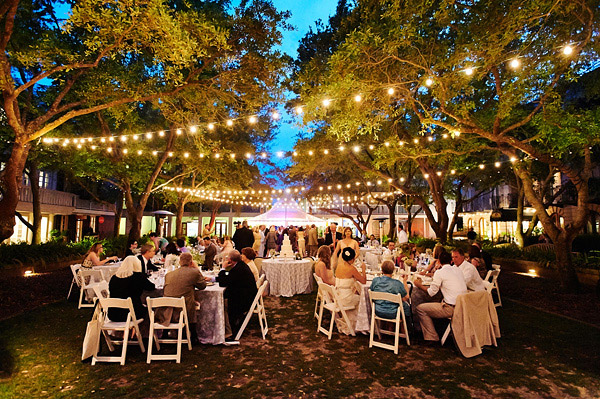 If you are having an outdoor event, other lighting options can be utilized to add class to your corporate event. Bistro lights, backdrops and lanterns are just a few popular options to help illuminate your space and bring an elegant setting to the event. These can also come in various colors to accentuate your company theme.