How this Event Management Intern Got So Lucky in Miami with Bitton Events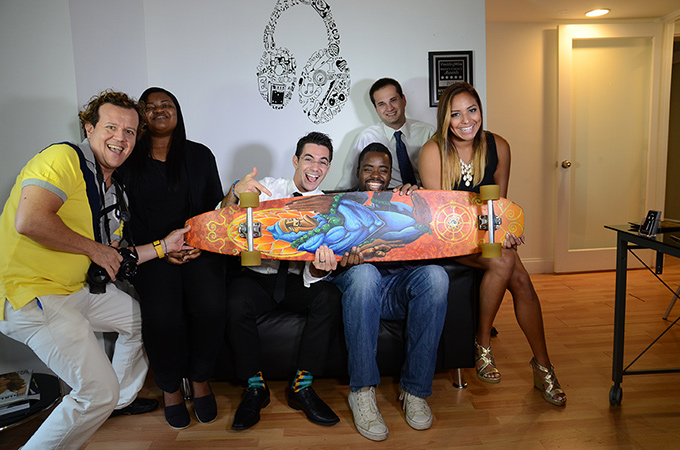 As graduation nearly approached, I had one task left to complete before I could consider myself as part of the adult world…I had to find what some would consider a "much-dreaded" internship. As most college—and some high school—graduates know, internships are those usually unpaid jobs where you learn how to professionally hold six cups of coffee and fetch your boss's food while watching all the cool action from afar to which you in turn get to write down as a reference in your resume but didn't actually get any experience out of—though you'll never tell your potential employer otherwise.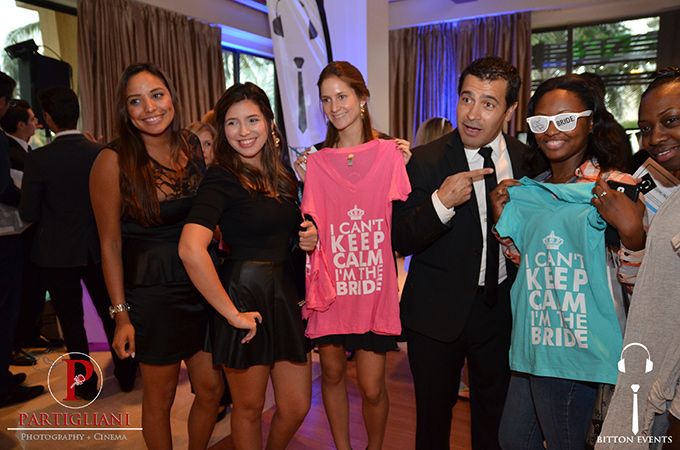 (The Bitton Events family at a bridal show)
I myself just graduated this past May from the University of Northern Colorado with a bachelor's degree in Recreation, Tourism and Hospitality. Putting it simply though, basically anything leisure-related. This includes my passion of event planning and event management. Naturally, when I began to look for my event management internship in Miami, I looked through a multitude of event planning companies and internship sites. Now I won't bore you with how mundane that process was but suffice it to say that there were plenty of duds and very few gems. One of those gems was Bitton Events. When I narrowed it down, I had six potential internships located in Miami, Florida —where I'm originally from—each having something unique to offer, but after some exchanging of emails, phone calls and some serious stalking of their social media (trust me, it matters!), it came down to three. Now I'm not going to name or disparage those other companies because I'm sure they would've given me a different experience, but Bitton Events (and specifically David) had one endearing factor, they were personable. They treated me like I was actually a living-and-breathing being and not just another number on their applicants list and David understood what I wanted out of the internship and he was more than willing to provide that, I can't really say that for the other two. One called me by the wrong name and when I corrected him, he responded with "I just get you girls mixed up" and the other woman not only replied days later but wanted me to fill the position of office-assistant which had nothing to do with what I wanted. I basically knew right then that I needed to be a part of Bitton Events. So not surprisingly after a wonderful phone call and then Skype interview and some chit chat about our dogs, I happily accepted David's offer to join Bitton Events for the summer event management internship in Miami.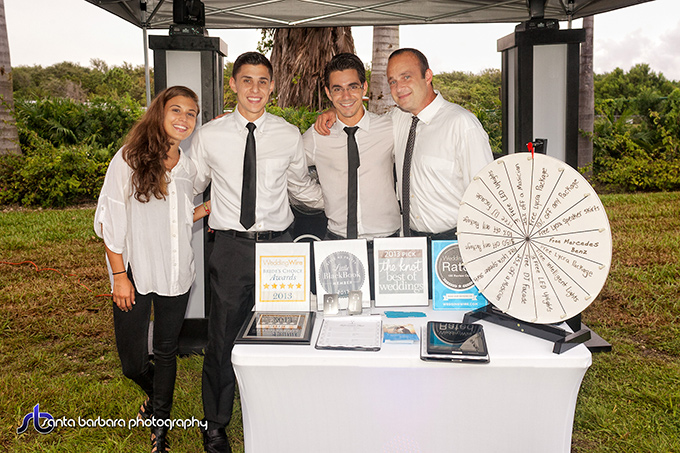 (Bitton Events team at Thalatta Estate bridal show)
On that first day in June, I'd been told that I would learn a lot. Even the phrase "a lot" doesn't compare to how much truth that held. Yes, you may have to monotonously tie blue ribbon onto tumbler cups for an expo, create makeshift boutonnieres right before a ceremony, and bring two pairs of shoes to an 11-hour wedding (well, it will be for you) but you also get to speak with clients and create proposals, attend meetings and conferences or manage marketing tools online all day. Oh and not to mention the good reads—David is all about books directed at our industry and the ones he's lent me are eye-opening to say the least. I have gained so much experience from only being here two months so far and what makes this unique is that I've been able to do it under a company that cares about my future.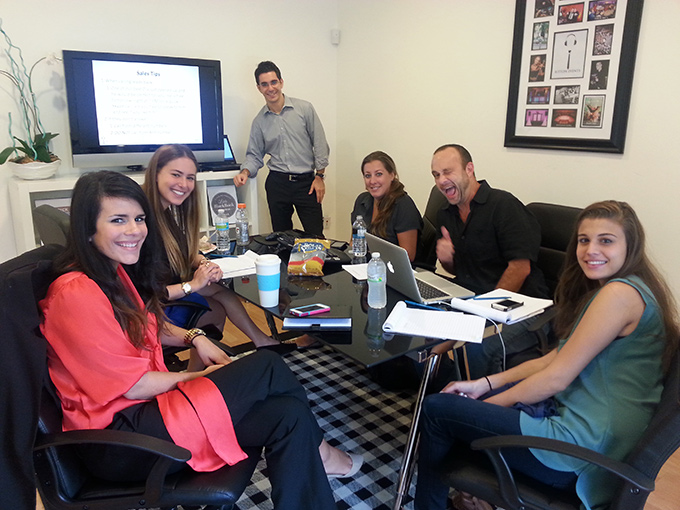 (Bitton Events conference room)
Here at Bitton Events, you aren't allowed to call yourself an intern—this blog will be my exception—because David believes we're all important to making this business what it is daily. And he treats us as such. Here we all take part in planning, marketing and meetings so as to gain a well-rounded background. My first day, I participated in two meetings with clients. Here we all keep busy constantly learning what it takes to succeed in the real world. Here we are more than a company, we're like a family. And like a family, this company makes the effort to take care of us, to ensure that we thrive and become knowledgeable in our passions and to see us ultimately succeed even if that means without them. If you're like me—and I don't doubt that you are—and you want to find an event management internship in Miami, Florida where you have as much fun working as you do going out and want to learn about the event and entertainment world, then I encourage you to apply for an internship position with Bitton Events. I promise the only regret you'll have is that you didn't.
Written by Stephanie Hernandez
Contact Us
Click the link below and we will get back to you as soon as possible. For a faster response, you may call us directly at +1.855.524.8866.