Bitton Events planning and production team handled everything from the invitations, to the theme, decor, lighting, photography, videography, and entertainment. Leean's Beach Club Bat-Mitzvah took place at Eden Regal Ballroom and Catering in Hollywood, Florida.
The full list of services provided include:
Full service planning & production:
Design and theme conception – Beach theme
Invitation design
Custom designed beach slideshow
Custom designed beach cake
Custom designed logo
Party favors
5 Event planners on-site during the entire event
Mermaid and merman greeting impersonators
Decor & Lighting:
24 Wireless LED Uplights
Water-effect lights
6 Intelligent moving head dance lights
4 light towers
2 Laser light shows
2 fifty-inch LED TVs
2 Monogram gobos with custom designed logo
2 Monogram gobos with custom designed beach patterns
2 LED dance cubes
Fog machine
Entertainment:
Bitton Events Celebrity DJ, MC, and 4 Dancers (dressed as lifeguards)
LED Robot Drummer (drum-set lights up to the beat of the music)
Two 10-foot LED Robots with CO2 cold air cryoguns
Two female LED robots
Photo booth with beach party props
Graffiti airbrush artist to make custom hats, shirts, and beanies for everyone
CO2 cold air cryogun
4 CO2 cold air cannons
Pictures: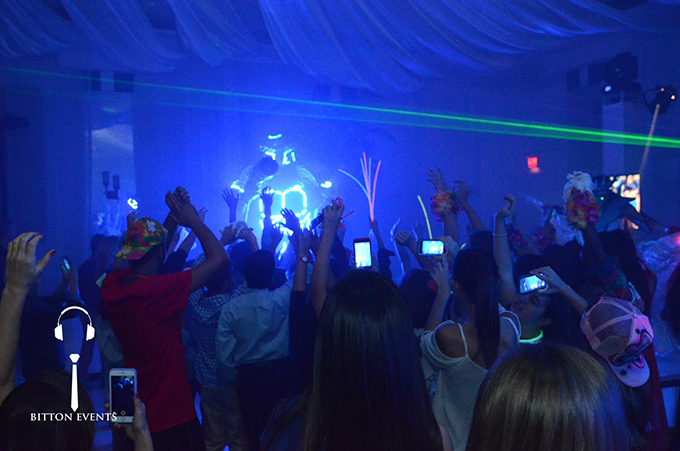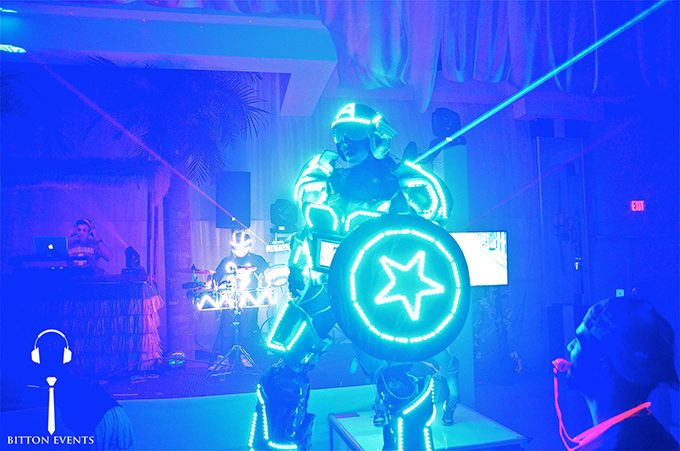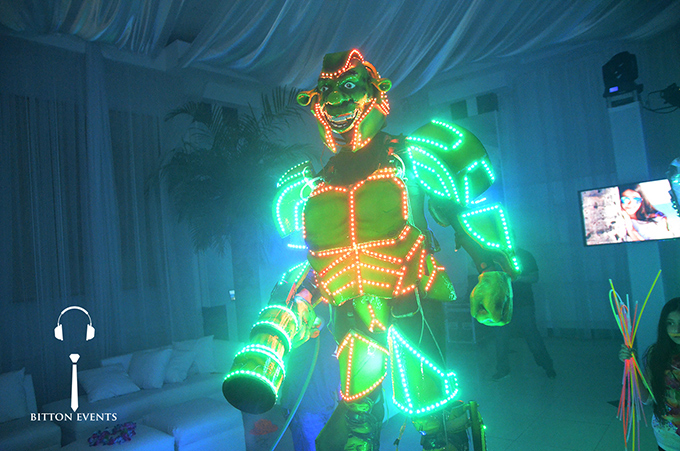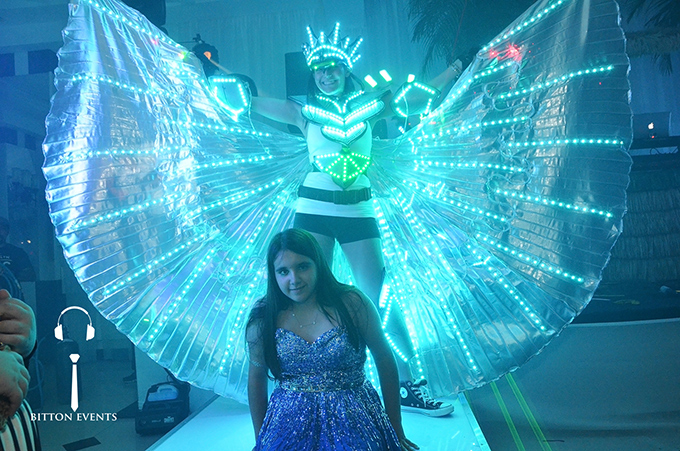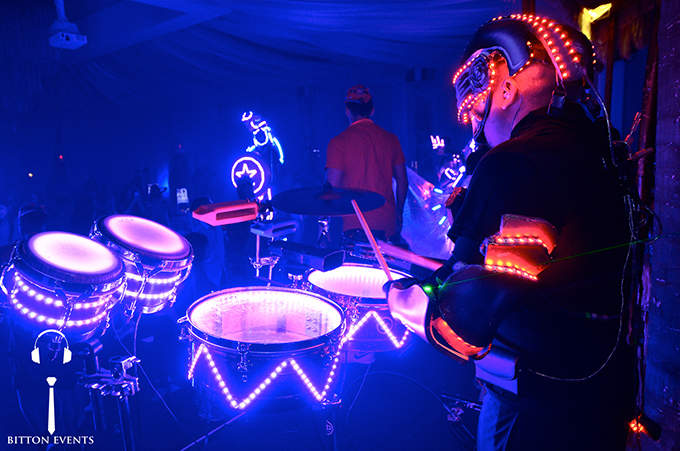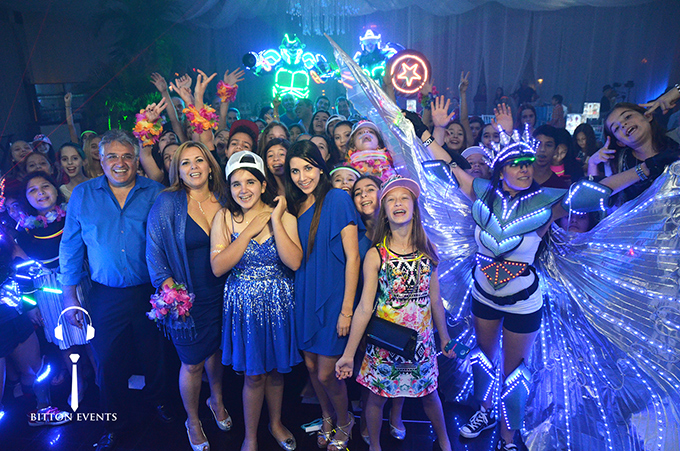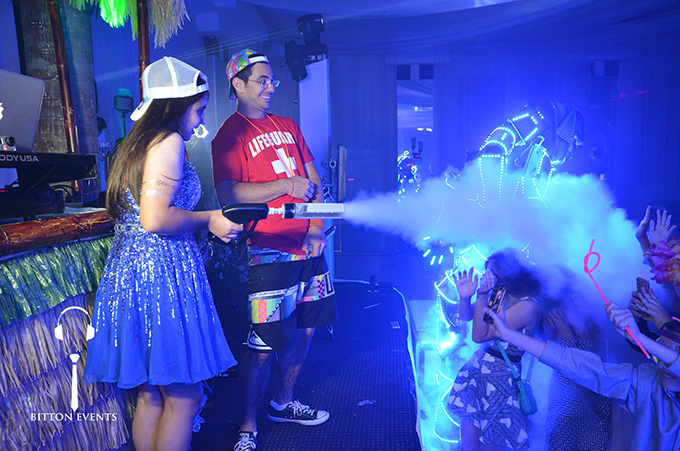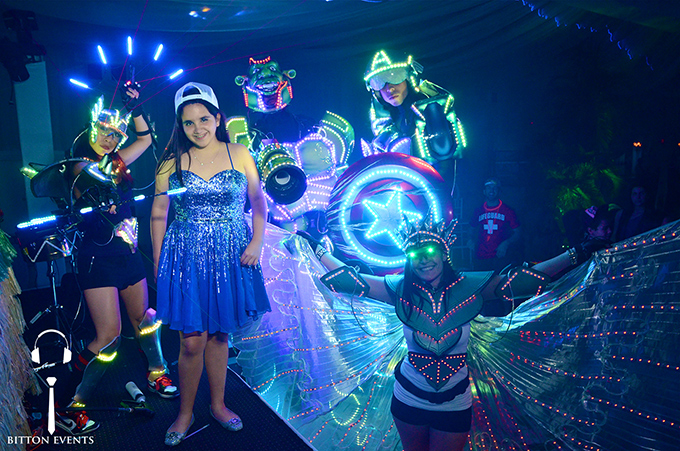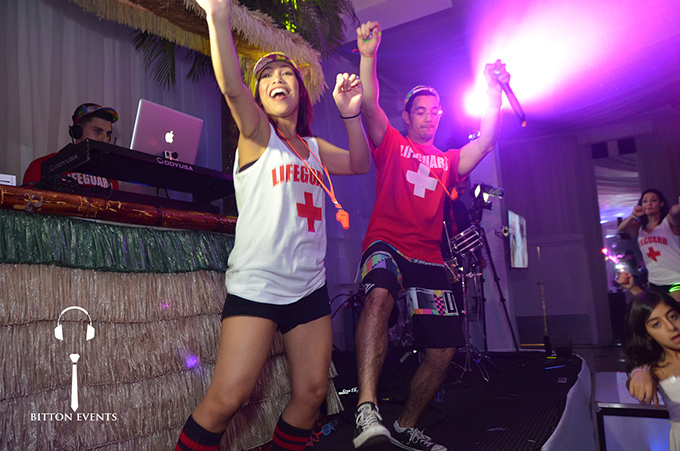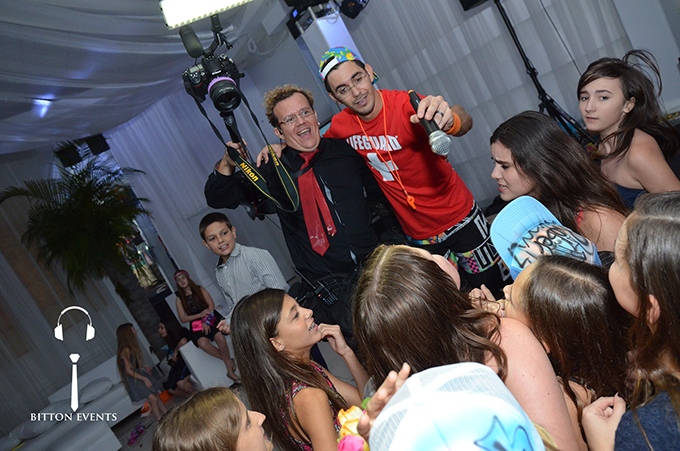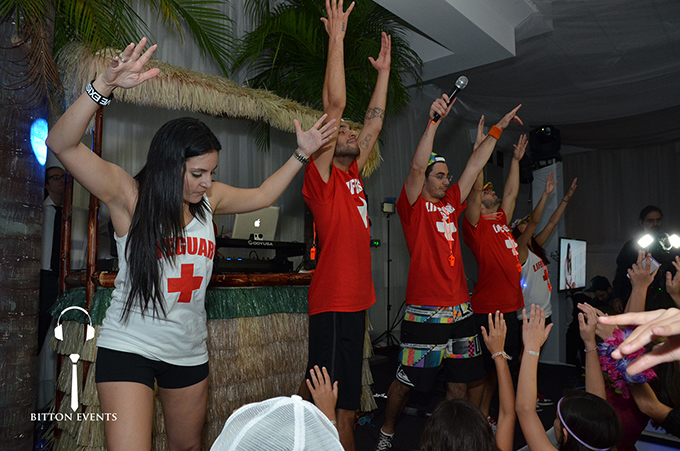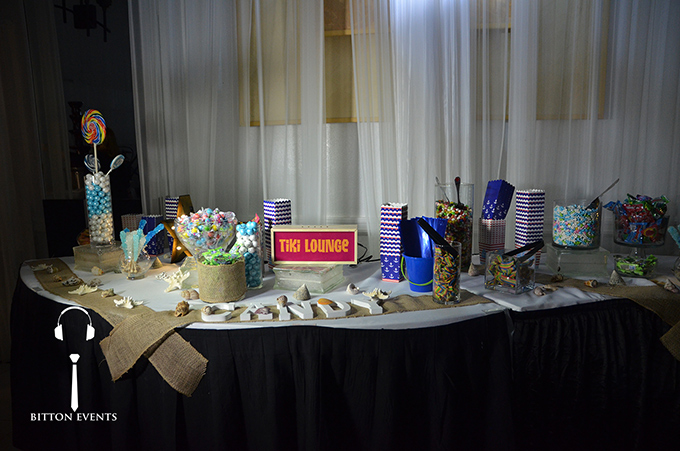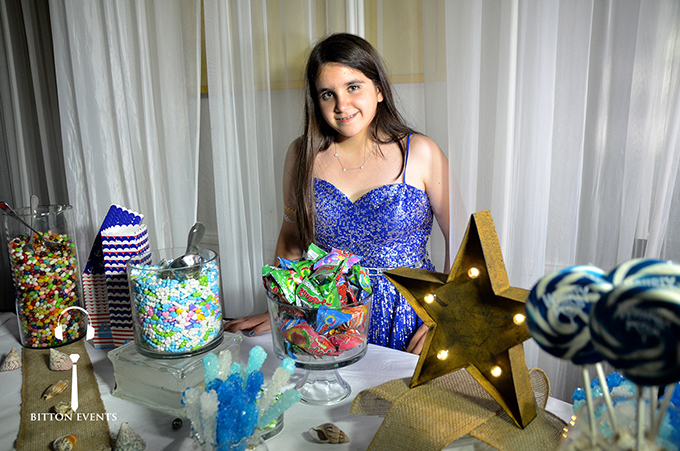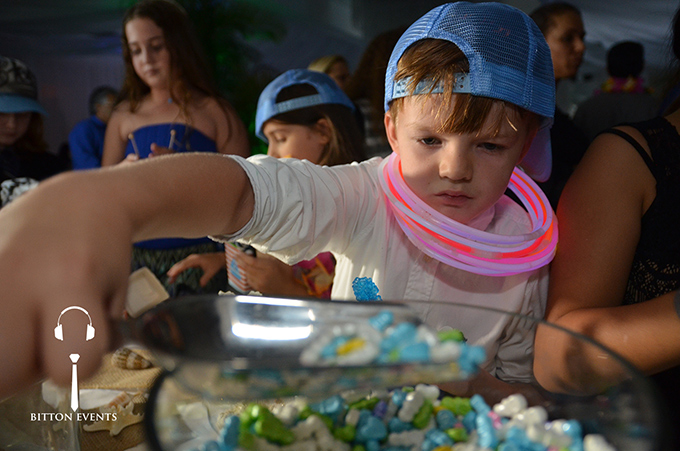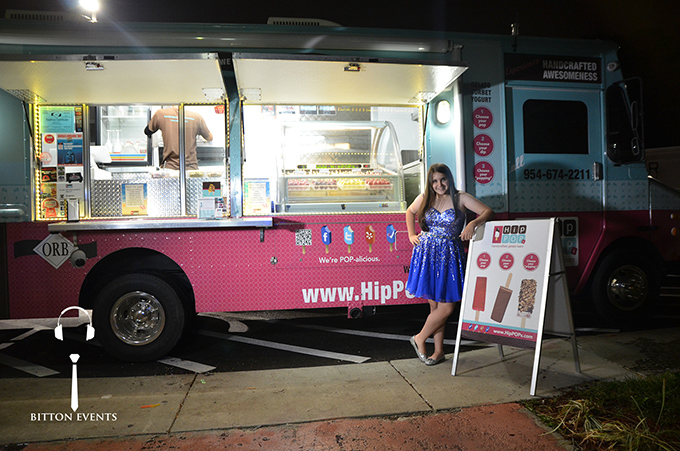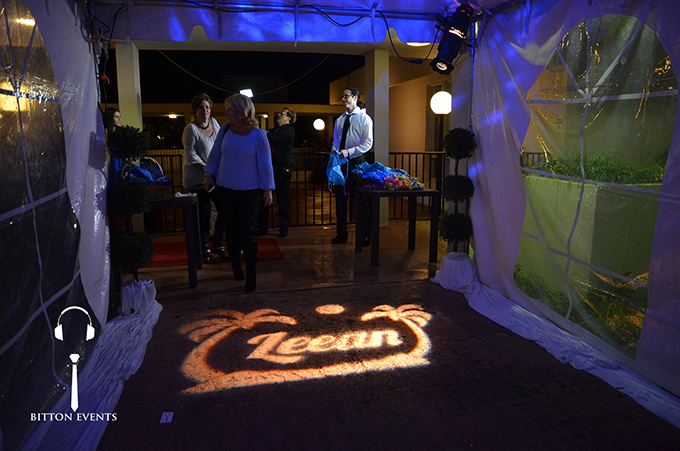 Video:
Get Started
Contact Us
Click the link below and we will get back to you as soon as possible. For a faster response, you may call us directly at +1.855.524.8866.